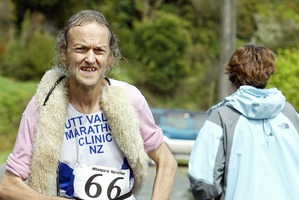 60 years young and today in Lower Hutt a man ran his 500th marathon.
Setting the Australasian record, Michael Stewart of Naenae completed his 500th marathon in style wearing pink.
Mr Stewart says he got to about 300 and thought 'what am I doing?'. But friends had faith in him to get to 500 so that's what he did.
The running addict is celebrating the milestone with friends and family.