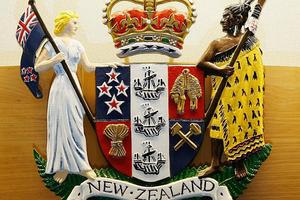 File photo / NZ Herald
A West Coast woman who bit the breast of another woman during a fight has been told she's "heading along a one-way path to prison".
Judge David Saunders sentenced Toni-Leah Bower, 19, of Cobden, to three months' community detention, nine months' supervision including treatment for alcohol and drugs abuse and anger management counselling.
He also ordered her to pay $540 in witness expenses when she appeared in Greymouth District Court today.
Bower had admitted midway through a defended hearing that she assaulted Christchurch woman Samantha Massick.
She was also sentenced on an unrelated charge of possessing a knife.
The court had been told that Bower and Ms Massick had been baiting each other with abusive texts for two years and when they finally met on February 5, Bower grabbed Ms Massick by the hair, pulled her head down and kneed her in the face, splitting her bottom lip.
Ms Massick got Bower in a headlock and while in that position Bower bit her on the breast and hip.
A witness said she could see Ms Massick's breast stretch as Bower, with her teeth latched on to it, pulled her head away.
"If she was a dog I would have donged her (Bower) on the head with something," the witness said.
Lawyer Richard Bodle said Bower had taken control of her "propensity to misbehave" and was voluntarily taking counselling.
As for the knife, she had armed herself because she was had overreacted to comments that another woman had made about her child.
"She would never have used it," Mr Bodle said.
Judge Saunders said alcohol was the root of Bower's problems.
The judge said a curfew between 8pm and 6am would restrict Bower's liberty for the next three months and give her "cause for reflection".
- APNZ