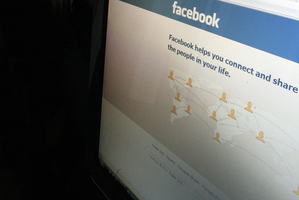 A verbal row that had festered for two years on Facebook escalated to physical violence, with one of two female protagonists biting the breast of the other when they finally met, a court has been told.
Toni-Leah Bower, 19, admitted midway through a defended hearing in Greymouth District Court that she assaulted Christchurch woman Samantha Massick.
Ms Massick said she and Bower had traded insults over the internet for two years.
She was on her first visit to the West Coast when Bower sent a text, challenging her to a fight, on February 5.
Ms Massick replied by text: "Funny that, I'm actually in Greymouth now".
She was carrying groceries into the house of a friend when Bower ran up to her and challenged her to a fight.
As an insult to Bower's size, Ms Massick said "F.. off and have another doughnut".
During the physical altercation that followed, Bower bit Ms Massick on the left breast.
Judge David Saunders remanded Bower on bail for sentencing on October 16.
While both women had behaved badly, Bower had the worse record.
"Your behavioural problem needs to change. Quite frankly, the behaviour we have heard about today does you no credit at all."
- APNZ