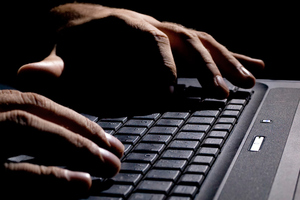 People who view child porn and other objectionable material will be caught, even if they don't download or copy the images, a Government department charged with tracking down internet perverts warns.
Internal Affairs' Censorship Compliance Unit manager Steve O'Brien said the department was part of the global fight combating the sexual abuse of children for the manufacture and distribution of objectionable images. He said people could still be traced, even if they only looked at the images on an internet site.
Mr O'Brien said people in New Zealand who got involved in the nefarious online world child porn could be tracked and when caught would face the full weight of the law.
The warning comes after a judge handed down what is believed to be the longest sentence yet to an internet paedophile in Northland.
Kaeo farmer Malcolm Pritchard, 66, was last week jailed for three years and four months on 10 representative charges of having objectionable material and 10 of possession for supply.
Police seized Pritchard's computer and found about 227,000 images and 2300 videos, although fewer than 5 per cent had been viewed. He had been chatting on the internet with a man in Ireland who was abusing a 12-year-old boy. Pritchard suggested the man perform a sexual act on the boy, then downloaded the images. The Irishman has also been arrested.
Mr O'Brien said the department had dedicated inspectors with the expertise to catch offenders and worked with police and Customs in New Zealand and Interpol in a concerted effort to catch those who manufacture, view or distribute objectionable images.
"In the 16 years we have been operating, we've established an international reputation for our work with like-minded law enforcement agencies. If you deal in this material you can expect to get caught," he said.
"No matter what you do, everything's traceable on your computer. People, who think they're safe in the confines of their own home indulging in this objectionable trafficking on the internet should think again and consider seeking psychological help."
Alan Bell, national director of child sexual exploitation prevention group ECPAT NZ Child Alert, welcomed the judge's tough sentencing, but said there was a lack of consistency in sentencing.
"Some of the sentences handed out to these paedophiles are not strong enough at times and don't act as a deterrent to other, similar offenders," Mr Bell said.
"We feel there should only be name suppression if the safety of the child victim is at risk, not to protect the offender. We want them named and shamed."
For more articles from this region, go to Northern Advocate