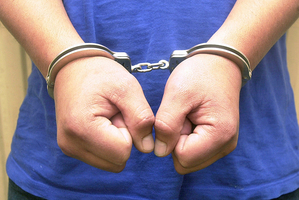 A 53-year-old former farm manager has been sent to jail for indecently assaulting two boys on a South Wairarapa farm.
Donald Jens Kawana, who can now be named for the first time, was sentenced to 16 months in prison when he appeared in the Masterton District Court yesterday.
He was convicted in July after pleading guilty to indecently assaulting an 11-year-old boy and a 15-year-old boy in two separate incidents on a South Wairarapa farm last year.
The first occurred during the July school holidays and the second in the October holidays, when the boys were staying with Kawana with a view to helping on the farm, Judge Pat Grace said.
After reading the older boy's victim impact statement Judge Grace said the incident "clearly had a significant impact on himself and his family".
He said it was a breach of trust of the families who sent the boys to Kawana expecting they would be treated with the respect they deserved.
Kawana's lawyer, Ian Hard, said his client had been a victim of abuse when younger, although he was not using that as an excuse for his behaviour.
It was the first time Kawana had committed offences "in this manner" Mr Hard said, and he had already engaged in counselling.
With that in mind, Mr Hard called on the judge to sentence Kawana to community work or intensive supervision.
That was rejected by Judge Grace.
Mr Hard said Kawana was no longer a farm manager as he had sustained a severe back injury.
Kawana had been granted interim name suppression until his sentencing. Police prosecutor Garry Wilson said the families of the boys involved had wanted his name made public.
For more articles from this region, go to Wairarapa Times-Age