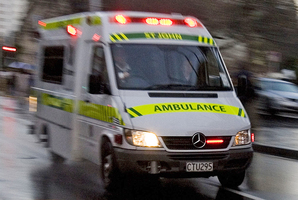 File photo / NZ Herald
Ten people were hurt, one seriously, when a bus smashed into a power pole in Christchurch this afternoon.
The Orbiter bus hit the power pole, downing power lines, on Centaurus Road in St Martins about 1.30pm.
St John said it had assessed 10 patients. Two were taken to Christchurch Hospital, one with serious injuries and one with moderate injuries.
All the others suffered minor injuries.
- APNZ