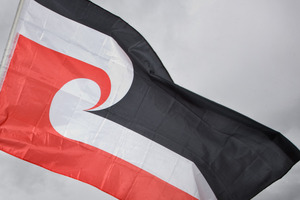 The most significant decisions by the Waitangi Tribunal are yet to come after its finding that iwi did historically have ownership rights over water and that some residual proprietary rights did remain.
The Waitangi Tribunal issued its interim findings on a Maori Council claim on water rights yesterday, saying evidence put up by hapu showed usage usually associated with ownership - exclusive access and use of the water for transport, food, and spiritual rites.
"We agree that the claimants' evidence has demonstrated the customary 'indicia' of ownership and that 'full-blown' ownership of property in the English sense was the closest legal equivalent for Maori customary rights in 1840."
It said that the Maori relationship with water went further than ownership "but, as we also find, it includes ownership".
The tribunal said the issue of ownership was put forward by the Crown - which claimed nobody owned water - as a "dealbreaker".
"It need not be. Maori do not claim to own all water everywhere. Their claim is that they have residuary proprietary interests in particular water bodies."
It said those rights had diluted over time in many waterways as iwi shared water and sold land. However, some proprietary rights did remain and it would consider the extent of those and how to recognise them as part of the next stage of its work on the Maori Council's claim.
The interim report was produced earlier than planned after a request by the Government to allow it to make decisions on the partial float of Mighty River Power.
Maori Council lawyer Felix Geiringer said the Government was now in a difficult position and could not easily dismiss the tribunal's findings because it had considered the Crown's arguments thoroughly.
"The Government can wave its hands a lot and deny there is a rational basis for this concern that the sale will prejudice the ability to resolve the water issue, but the tribunal has set it out in quite precise terms."
He said previous tribunal cases made similar findings in relation to specific waterways, but this was a general finding that Maori did have property rights despite the Crown's position that the rights fell short of that.
"It has given us some very important broad general principles, which is that Maori exercised exclusive control over their water resources before 1840, and that is what the Crown told Maori they would protect under the Treaty in 1840."
The tribunal relied on previous tribunal findings in its decision, including Lake Omapere, the Whanganui River and the Te Ika Whenua case, which described the rights hapu had as the same as ownership: "Being the right of full and unrestricted use and control of the waters thereof while they were in their rohe (tribe's traditional area)."
The tribunal said that it would be inappropriate for either Treaty partner to ignore relevant findings of tribunal reports.