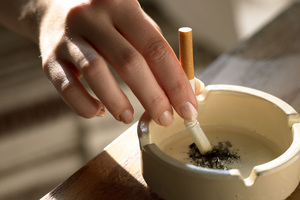 Strong public support for Hamilton to stub out smoking in playgrounds and parks has the city council in a quandary over whether to penalise people for smoking in public areas or take a softer, self-governing approach.
Banning smoking in public areas which could include sports grounds, parks, reserves, playgrounds and possibly special zones such as Garden Place is likely to be introduced in Hamilton if the council listens to a survey of 170 citizens where the majority of respondents supported the move. But a workshop on a proposed smoke-free bylaw had councillors puzzled yesterday as they pondered whether to introduce a bylaw with financial penalties.
Hamilton has a high number of young smokers compared to other parts of New Zealand.
The policy review comes almost a year after organisations including the Waikato DHB, the Waikato-Bay of Plenty Cancer Society and a Waikato coalition group against smoking, Chances, started urging the council to restrict smoking in specific areas.
Waikato DHB spokeswoman Mary Anne Gill said it supported any moves that would help combat smoking.
The Waikato Stadium and the Hamilton Zoo are smoke-free and more than 30 councils have had smoke-free policies for years.
The Government has set a goal to make New Zealand smoke-free by 2025.