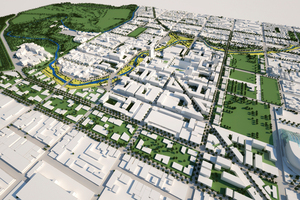 Yesterday's interim report from the Waitangi Tribunal won't have surprised the Government, but it will have confirmed some tough choices ahead. As Vernon Small points out - the issue of 'when' is as crucial a factor as 'what' the final outcome is: 'The Government's asset sales plans, for this year at least, are in trouble with a capital T. That's T for timing, T for tribunal, T for Treaty and T for title' - see: Tribunal statement spells trouble for asset sale plans. Small thinks a Mighty River Power sale this year is looking 'mighty unlikely', especially if the Maori Council heads to court. Although John Key is leaving open the option of ploughing ahead with the sales before the full report in September (see: Danya Levy and Kate Chapman's Asset sale may occur before Waitangi Tribunal report - Key), John Armstrong thinks that is not likely. Armstrong believes 'to do so would look churlish, petty and overbearing. It would mean more friction with the Maori Party. It would run counter to National's tactic of downplaying any sense of concern about the question of water rights frustrating its privatisation plans' - see: Tribunal's 'taihoa' squeezes timetable. It only puts off the day of reckoning, however.
There seem to be three broad paths for National:
1. Wait for the legal issues to be clarified, and then negotiate an inclusive resolution that allows the sales to proceed unencumbered
2. Work on a deal with the major Iwi that would undercut support for any Maori Council legal action and enable the Crown to argue in court that it is addressing the issues, or
3. Ignore an adverse finding, fight any legal challenges hard, and legislate over the top if they lose
Number 1 is probably the most responsible but is politically toxic to National as it would delay the sales well into 2013. Politics will win every time. Number 2 is almost certainly under way already and is probably the only way the Maori Party will emerge from it all with any credibility. The legal threat may be lessened, but the outcome would still be a huge gamble, and any sort of significant payout to Iwi would see National under fire from its own supporters. Number 3, despite all the soothing words and cautiously worded statements about consultation, is very much still in the frame. Politically it would be the most attractive option for National but a death blow for the Maori Party (no matter how they responded). Vernon Small can add 'T for Tricky' to his list.
King Gerry will be very pleased with the response of his subjects to the Christchurch Central Recovery Plan released yesterday - see: Lois Cairns' Rebuild plan for Christchurch unveiled.
There are a few minor details to sort - like the price tag and how it will be covered (see: Marta Steeman's Christchurch council asset sales on the cards) - but the plan has received wide support, including from Labour and the Greens - see Newswire's Vision for Christchurch welcomed. This is a real achievement, but one that makes the unhappiness of some of his subjects even more stark by comparison. While the beginning of the Central city re-birth was celebrated with a champagne lunch, residents living in some of the 28,000 Christchurch homes yet to be repaired were protesting outside - see TVNZ's Champagne unveiling for new CBD does 'nothing' for homes.
The state has taken control in the central city and had to for the commercial future of Christchurch. It has effectively nationalised huge tracts of valuable land, and taken just 100 days to put forward a clear plan where the private sector has a clear but subordinate role in the key decisions. Although some red-zone residents have also benefitted from decisive state action, many more are still struggling. Nearly two years after the first earthquake they face years more waiting for repairs, or even just decisions, from their insurance companies. Comprehensive plans seem in short supply outside the CBD. Tessa Laing from the Social Justice Unit of the Canterbury Anglican Diocese writes in the Press about the fragmented housing strategy in the re-build and the lack of planning or investment in low-cost and social housing - see: Shock at lack of social planning. As with the banks and finance companies in the global financial crisis, there is bitter irony that those who are often loudest about reducing state involvement and collective responsibility are in fact first in line for the most government help, while those with the least resources are told the market will provide and that the government can't interfere.
Other important or interesting political items today include:
* Everyone, it seems, has an opinion on marriage equality that they need to share. National MPs just need to look to the party's principles for guidance says Cameron Slater in The National Party and marriage equality. Ex-Labour minister John Tamihere has no doubts - see: Marriage is an institution between a man and a woman, period. Contrasting Christian views are debated today in the Dominion Post - see: Head to head: Same-sex marriage. But perhaps the most telling sign that opponents of the bill are truly up against it is the Southland Times editorial: We're ready for gay marriage. Beer ads on Gore's main street with 'She's a hard road finding the right woman (or man, depending what you're into)' can't be far away. It might even entice back some residents from Australia writes Stephen Rainbow in Change the marriage law and they will return.
* Labour are on very weak ground with their proposal to exempt unions and NGO's from the lobbying disclosure bill - see: Claire Trevett's Labour call to exempt unions from lobby bill and the Waikato Times editorial What makes a lobbyist?.
* David Parker responds to criticism of his likening Labour and National's mining policy but spends most of the article burnishing his personal environmental credentials - see: I seek leave to make a personal explanation. Meanwhile, Chris Trotter is less impressed, and says Labour forgets workers as it leans to the Right.
* John Banks should not remain a minister according to today's Dominion Post editorial - see John Banks makes an ass of the law: 'Were ordinary citizens to operate to the same standard business and government could not function. No-one would be responsible for anything'.
* Private members bills are a tool that should not only be left to the opposition writes David Farrar in National needs more members' bills.