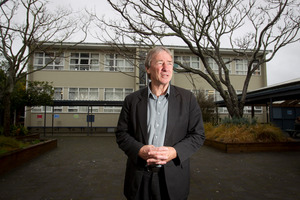 More than 80 per cent of the buildings at an Auckland high school do not meet earthquake-proofing requirements and will have to be demolished.
Western Springs College, opposite Auckland Zoo in Motions Rd, was built in 1963 on the site of a disused rubbish dump.
Problems with the site caused by erosion have plagued the college.
Now investigations have revealed that 85 per cent of the school buildings do not meet seismic safety standards.
Principal Ken Havill said that when he began teaching at the school in the 1990s, subsiding areas on the site were filled in with truckloads of stone chips.
Renovations have also exposed problems with school buildings.
In 1999 and 2001 extensions made to the library and administration buildings revealed leaky building problems and temporary repairs were carried out at the time.
The school has also had to build sewerage pipes above ground to combat pipe breakages under ground.
Now, the results of a site renovation programme have revealed serious problems in the foundations of the school's main two-storey block, art and technology buildings.
Mr Havill said a decision had been made to demolish the buildings and start from scratch again.
The school, which has almost 1300 students enrolled, has not yet ruled out shifting site and building on new grounds.
For the full story go to: www.theaucklander.co.nz