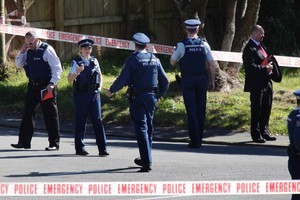 A former Iraqi soldier who stabbed his wife to death in Wellington has pleaded guilty to three further charges.
Najeeb Dawood murdered Eman Hurmiz in September 2011.
Today he pleaded guilty to charges relating to an incident in November 2010, including assault on a 13-year-old, threatening to kill and possession of a weapon, Newstalk ZB reported.
The court heard the chilling facts of the violent, controlling relationship between Dawood and his family for more than 20 years - culminating in him stabbing his wife 55 times then attempting to kill himself.
His lawyer said he suffered from 'delusional jealousy' and believed his wife was having an affair.
He was remanded in custody until June 25 when psychiatric reports on his sentence would be considered.
- APNZ