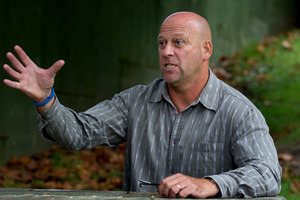 A man accused of shoulder-barging a teenager at an Auckland skate park faces a fresh charge of assault.
Craig Platt made a brief appearance at Auckland District Court this morning where he had already faced a charge of assault.
Police have now charged the 48-year-old with a second count of assault.
Platt has applied for diversion.
An incident at an event at Victoria Park took place last month. A video that appears to show Platt shoulder-barge a teenager off his skateboard and then later grab a man who protested his actions around the neck was posted on the internet.
Platt was today remanded at large and will reappear in court next month.
- APNZ