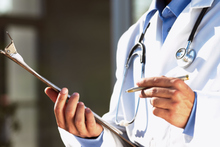 Thousands of patients promised elective surgery are waiting longer than the Government-ordered maximum of six months - which next year will shrink to five, then four months.
Waikato District Health Board was the worst performer nationally in the latest Health Ministry statistics, which are for January. In the Auckland region, the Auckland DHB had the greatest number waiting too long, particularly patients needing eye surgery.
At the other end of the national scale, Counties Manukau, an acknowledged leader in elective surgery, had the lowest proportion of patients waiting too long, only 0.2 per cent.
Yet although more than 1000 Auckland and Waikato patients - including 302 being treated by the Waitemata DHB - waited too long, these boards met the Government's more widely publicised target of increasing the number of operations performed.
Nationally about 106,000 patients a year had elective surgery from 2001 to 2005, but the number has risen each year since, to 145,400 in the year to last June. In the past five financial years, Counties Manukau has increased its amount of elective surgery by more than half - to 15,600 patients.
Its head of general and vascular surgery, Dr Andrew Connolly, said a leading reason for this was having a facility, the Manukau Surgery Centre, dedicated to elective surgery and separate from Middlemore Hospital, where most acute surgery was done.
"The separation of acutes and electives has been the jewel in the crown. It means our operating rooms and wards are ring-fenced for elective surgery."
Auckland DHB has adopted this model in part with several new theatres at the Greenlane Clinical Centre, and Waitemata is doing it with its soon-to-be-built elective surgery centre beside North Shore Hospital.
One patient to benefit from Counties Manukau's leading role is Ambica Rama, 69, of Pukekohe.
She had her arthritic right knee replaced by an artificial joint at the Manukau centre last week. Her left knee was done in September.
She waited about six months for her first operation and five for the second.
The Auckland board says in its annual plan that although it is committed to boosting elective surgery, it will become "increasingly difficult to achieve" because of the high demand for the aged residential care subsidy, which it is obliged to fund.
But elective services director Peter Lowry said the board would achieve the goal of boosting the amount of elective surgery, and the Government's requirement of total compliance by June with the six-month rules for first specialist assessments and surgery.
LONG WAITS
Number of patients promised elective surgery who had been awaiting treatment for more than six months:
* 300 - Waitemata District Health Board
* 399 - Auckland DHB
* 26 - Counties Manukau DHB
* 617 - Waikato DHB
* 2903 - All DHBs
Source: Health Ministry data for January.
By Martin Johnston

Email

Martin