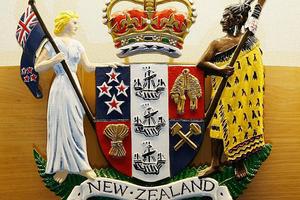 A woman who killed her newborn daughter and hid the body in a wardrobe has been ordered to immediately notify authorities if she becomes pregnant again.
The 29-year-old woman, who committed the act of infanticide in 2010 while still under supervision for concealing the body of a previous child she gave birth to, was today sentenced to two years' intensive supervision in the High Court at Christchurch.
She is already being treated in a psychiatric hospital under the Mental Health Act and is expected to remain there for the "foreseeable future".
Justice Lester Chisholm said the woman had an "immensely sad and troubled history", but it was hard to imagine a greater breach of trust than smothering to death her newborn child.
"That is something you are going to have to live with and hopefully you will be able to recover from the realisation of what you have done," the judge said.
The court heard the woman is now receiving the contraceptive injection, but Justice Chisholm told her she would be required to report any future pregnancy to her probation officer.
"It is absolutely imperative that if you become pregnant again, you seek help."
The woman's first two children had been adopted out, and a third child she sees "intermittently".
A child whose body she previously concealed was born dead in 2009.
The victim of the infanticide was found in a decomposed state in a shopping bag in the woman's bedroom about six weeks after the child's birth.