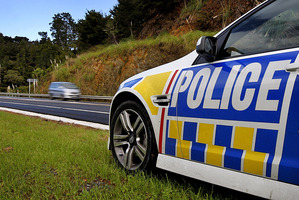 An Australian woman received serious injuries in a head-on collision between two vehicles south-east of Wanaka this afternoon.
The accident happened at about 3.30pm on State Highway 8 near Tarras, on the one-lane bridge over the Lindis River.
Sergeant Bruce Martin, of the Alexandra-based rural drink-drive squad, and his team were heading to Tarras to set up a checkpoint and were first on the accident scene.
He said a Central Otago couple was in one of the vehicles and an Australian couple was in the other. Both couples were aged in their 60s or 70s, he believed.
The Australian woman, a passenger, had to be cut from the vehicle and she and the driver were airlifted to Dunedin Hospital by the Otago Regional Rescue Helicopter.
She had serious injuries and the male driver of the vehicle had moderate injuries, Mr Martin said.
The Central Otago couple received moderate injuries and were taken to Dunstan Hospital by ambulance.
Mr Martin said alcohol was not thought to be a factor in the accident.