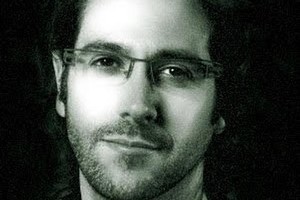 A doctor sold medical certificates to a patient who claimed time off work for being sick, an Auckland court has heard.
Daniel Quistorff, 30, appeared in the Auckland District Court charged with forging an Auckland District Health Board medical certificate and using it for pecuniary advantage while he was working as a locum at Auckland City Hospital. The charges carry a maximum sentence of 10 years in prison.
Quistorff is originally from California, but has been living in New Zealand for eight years and graduated from the University of Auckland.
He appeared in court on December 13 and was remanded on bail to January 10.
Court documents show police allege that on April 26 last year he sold a medical certificate to Abdullah Abdurlazaq Alfadhi, which certified Alfadhi was unfit for work, when he was not. He also allegedly forged another Auckland DHB certificate for Alfadhi for a 10-day sick period in October.
The certificate was signed with the name of David Montgomery, though there is no doctor working in the Auckland DHB area called David Montgomery.
Auckland DHB spokesman Mark Fenwick confirmed Quistorff had been employed as a locum at Auckland City Hospital from October 10 until last month.
"He is no longer working for us. I cannot talk about the case because it is before the courts," he said.
Quistorff was not in when the Herald on Sunday called at his Remuera home this week. He has another address at an inner-city apartment complex out of which he bases his botox business, Guardian Medical.
He also works as a locum at an Auckland city men's health clinic, Living Proof, which offers help for men with erectile dysfunction. His online profile shows an active and fun-loving guy who refers to himself as "Mr McLovin". He boasts: "Ladies. I can do 20 push ups" and he "lives to love".
His mother Ana Rasmussen said he had cancelled a trip to see her in California for Christmas. "I was very disappointed. I miss him. I want him to come back. It has been a shock for me," she said.
His stepfather Michael Ofenloch said Quistorff was doing well in New Zealand.
"For someone right out of school he is doing well. He's very smart. He's a fun-loving guy and easy to get along with," he said.
Quistorff was granted his General Practising Certificate in January 2010. Medical Council spokesman George Symmes said Quistorff could face disciplinary procedures if convicted.