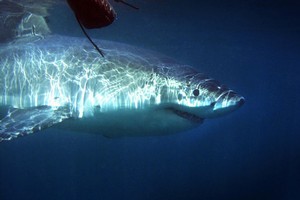 A section of Papamoa Beach has been cleared after a two-metre shark came within metres of people fishing on the shoreline.
Police said the shark was sighted at the boat ramp on the eastern side of the Bay of Plenty beach at about 10:15am.
It came within 10 metres of the shore, where 20 people were fishing, police said.
The section of the beach has now been cleared and people have been urged to stay away from the area.