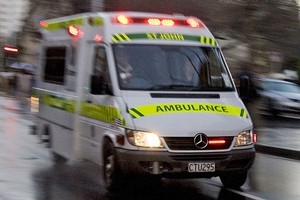 A 14-year-old Northland school girl is in a serious condition after she was struck by a bus outside her school this morning.
Police said the Kaitaia College student was struck by the bus on Redan Road outside the college about 8.50am.
A St John Northern Communications spokesperson said she was in a "critical condition" when she was taken to hospital, but was not aware of what injuries she had sustained.
Her next of kin have been informed and are with her at the hospital.
Police said the Northland Police Serious Crash Unit are at the scene and will be investigating the accident, as will the Commercial Vehicle Investigation Unit.
The road is currently closed and diversions are in place.
Any witnesses to this crash are asked to contact Kaitaia Police on 09 408 6500.
For more articles from this region, go to Northern Advocate