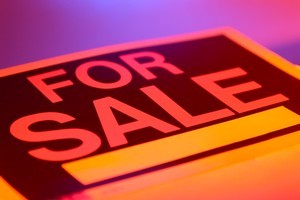 A Western Bay of Plenty real estate agent who listed an orchard for sale without the owner's approval has been censured.
Ross Niccol of Te Puke holds a salesperson licence under the Real Estate Agents Act and works for Century 21 Countrywide Real Estate.
Earlier this year he advertised a property without a signed listing agreement. A complaint was made to the Real Estate Authority in July and went to a complaints assessment committee.
Not only did the complainant not give Niccol consent to sell the property but, she claimed, the description was incorrect and the asking price was below what she would have considered acceptable.
Niccol telephoned her husband on June 27 about a prospective buyer he had for the orchard, indicating the would-be purchaser would pay about $600,000.
Saying the offer was too low, the husband asked for it in writing and said he would discuss it then.
Just over two weeks later, the wife saw their property advertised in a local newspaper, allegedly listed with Century 21.
Niccol did not have a listing agreement for the orchard, nor had he sought permission to advertise or sell it.
The complainant was also concerned the details advertised were wrong and the price indication was "far below" what she asserted the orchard was worth.
She received an apology from Niccol after she approached Century 21 and offered to print a withdrawal and apology in the newspaper.
That was done and the woman confirmed she was satisfied with it.
The complaints committee said Niccol's conduct was a clear breach of the rules and found him guilty of unsatisfactory conduct.
Taking the apology into account, the committee found that a censure was "appropriate in the circumstances."
- APNZ