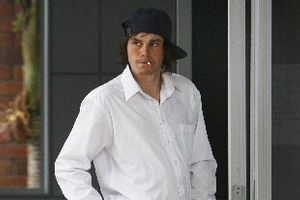 A non-custodial sentence for an arsonist who was bored and torched a Whangarei store, causing more than $500,000 damage, has been branded ridiculous by the store owner.
Arthur Brasting, owner of Arthur's Emporium, lashed out after learning that Jordan Samuel Pearce, 20, was sentenced to 10 months' home detention and ordered to pay $1500 reparation by the Whangarei District Court last week.
The fire, lit three days before Christmas last year, caused $350,000 damage to the building and a further $200,000 worth of goods were destroyed.
Judge John McDonald said he took into account Pearce's age, the fact he was now employed and said jail would not make him a better person.
Pearce had told police he lit the fire because he was bored.
Mr Brasting said the court's decision was a slap on the wrist for Pearce.
"He got a pat on the wrist. He'll have his mates around while on home detention ... that's no punishment at all," he said.
"I thought they'd put him inside for a couple of years.
"He's [Pearce] never helped himself. What we need to do is to remove him from society," Mr Brasting said.
Nine months after the fire, he was still cleaning up and repairing the building.
In court Judge McDonald said Pearce and three female friends were travelling around central Whangarei on December 22, 2010, when they stopped in Albert St about 11.40pm.
Pearce had walked across the road to a cardboard recycling bin and lit some paper using a cigarette lighter before running back to the car.
The fire had engulfed the bin, exterior wall, and a ceiling before spreading inside the store.
Judge McDonald said the only explanation Pearce gave for his actions was that he was bored.
"There's no suggestion you had anything against the owners.
"It was a stupid piece of bravado on your part," the judge said.
He said the owners had suffered financial loss, stress and were angry.
Judge McDonald said arson was a serious offence and had the potential to put lives at risk.
- APNZ