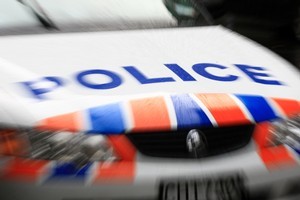 An armed man believed to have taken a woman hostage was being hunted by police in Taranaki early today.
A police central communications spokesman said staff were dealing with an incident in Opunake, 65km south of New Plymouth.
Witnesses told the Taranaki Daily News a man armed with a rifle barged in to the Headlands restaurant about 9.30pm and left with a woman, believed to be an employee.
An Opunake resident said the man was known to locals, and it was believed the woman he had taken hostage was his ex-girlfriend.
A waitress at the restaurant had told him that she and the other diners had been frightened for their lives.
"She said it was loose, it was nuts, it freaked the whole restaurant out."
More than ten police cars and emergency services vehicles were overnight patrolling the streets of Opunake, and armed police on foot were combing the area around the restaurant.
- NZPA