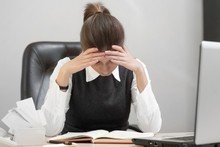 Violence in the workplace should not be tolerated regardless of the perpetrator's position, the Public Service Association (PSA) says.
Its comments come in the wake of a report in the Dominion Post that Katrina Bach, head of the Department of Building and Housing, allegedly swore and manhandled junior staff member Jaime Rawlings.
The State Services Commission confirmed it knew about the allegation against Ms Bach.
"There is currently an independent inquiry under way and, until that inquiry is complete and all the facts are established, it would prejudice due process to make any further comment."
Ms Bach has served in the public service for more than 25 years and before taking up her current position she served as acting chief executive of Internal Affairs.
PSA national secretary Richard Wagstaff told NZPA today that while he could not comment on the alleged incident, violence at any level in the workplace was unacceptable.
"If any member of staff at any level was involved in violence upon another worker without an explanation - and it's hard to imagine a reasonable one - I doubt that any employer would tolerate that and there would be serious consequences."
Violence had occurred in many industries and at all levels, he said.
"I think people are often surprised to learn of it."
Yesterday, Massey University released the 2011 Workplace Violence Survey which showed 32.3 cases of violence per 1000 employees, which it said was "very high compared to internationally reported rates."
In 2010, ACC accepted 724 work-related violence claims for the public sector in 2010, which did not include workers in the health or support sectors.
"State sector workers are more likely to be the targets of assault than private sector workers because they work directly with the public in care and enforcement roles," Mr Wagstaff said.
"People who work in health and social services are among those most at risk as are staff in local government and those who are required to enforce the law, such as fisheries and prison officers."
- NZPA