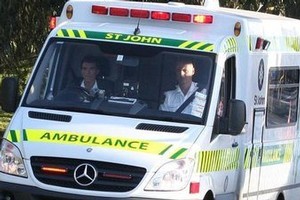 A three-year-old boy is in a stable condition after falling 3.5 metres onto a concrete driveway in Kawhia, Waikato yesterday.
The home, on the south side of the Kawhia Harbour, was being renovated with the addition of a new deck, and the toddler fell from the deck after a temporary railing around the deck gave way.
The Westpac Waikato Air Ambulance was called to the home and the boy flown to Waikato Hospital for treatment with his father.
Waikato DHB spokeswoman Mary Ann Gill said the boy was this morning in a stable condition in a paediatric ward in Waikato Hospital.
- Herald Online staff