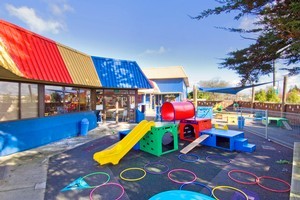 For most people, the main message of the independent taskforce into early-childhood education, whose report was released this week, would have been the fact that some parents will soon be paying more for childcare.
The report recommends replacing the universal free 20 hours of care for over-3s with higher subsidies for children aged under two and children with special needs. Children from "Maori, Pacific Island or low-income" families would also attract a greater degree of subsidy.
The wording has angered some who seem unaware that social disadvantage is so strongly correlated with ethnicity in this country. In any case, the use of the term "low-income" allows for the policy to be colour-blind where genuine need exists. But in wider public debate many have lost sight of the idea that early-childhood education (ECE) is both a public and a private good. It is an index of how unfashionable the idea has become in our individualist age that everyone's welfare is diminished when anyone's suffers.
Interestingly, in a separate report this week, the Prime Minister's science adviser, Sir Peter Gluckman, highlighted how spending on ECE for children from low-income or disadvantaged homes paid for itself handsomely in later years.
The evidence is overwhelming, he told TVNZ's Q&A, that "proper, high-intensity investment in vulnerable families early in life" results in reductions in crime rates and increases in employment and earning of young people. Such an endorsement argues strongly for spending on ECE as an investment to be encouraged and not an expense to be begrudged or minimised.
As Sir Peter's title plainly implies, he has the PM's ear on the issue, and it is to be hoped that what he has to say will carry some weight in policy formulation as the taskforce recommendations are digested.
Pitching the levels of support for ECE, and the income thresholds at which they begin to abate, is unquestionably a tricky balancing act. The day is long past when a single income was adequate to sustain most households; the failure of successive governments to control house prices by taxing capital gains on investment properties has seen to that.
Many mothers go out to work earlier than they would like and enter a zero-sum game in which much of their income goes into child care. Commonly the family is more stressed - and little better off - as a result.
What is easily forgotten is that when childcare subsidies allow parents to return to the workforce, they contribute both to productivity and tax revenue and their earning - and subsequent spending - stimulate economic growth. The immediate economic return needs to be considered alongside the long-term payback Sir Peter refers to.
The Greens rightly warn that promised incentives for parents to return to paid work can be beneficiary-bashing in disguise: penalising beneficiaries for not getting jobs that don't exist is crude and cynical politics.
But it makes sense to consider early-childhood education funding alongside benefit reform. Beyond a basic entitlement, the more a parent works, the higher the subsidy should be. Such targeting of support, that looks at spending as a return on investment, will always be better than handing out money equally to everyone, regardless of circumstance.