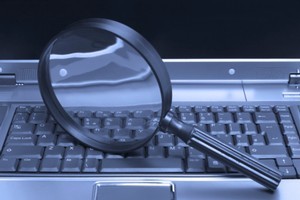 Scammers have stepped up a cold-calling con which convinces computer users to hand over cash to fix a non-existent virus.
The Government's Scamwatch service has received about 500 reports so far this year, compared with 450 reports for all of last year.
Victims normally lose up to $500, and the 23 who have contacted Scamwatch this year have lost a total of $4300.
Mt Roskill retiree Eric Jackson has owned a computer for more than 10 years, but admits he is no computer whiz.
So when a woman phoned and said there was a problem with his PC, the 76-year-old stumbled unknowingly into the increasingly common scam.
"I was actually doing some email at the time, so I said, 'Hang on a minute, I've just got the computer on'," Mr Jackson recalled.
The woman, who had an Indian accent, directed him to a program called "event viewer".
While the program and its contents are a legitimate part of the Windows operating system, the woman convinced Mr Jackson they showed virus activity.
"She said some things will come up as urgent, some things which are questionable - and here they were right in front of my screen."
The woman explained that his virus protection had expired, and her Anzac Ave-based company could update it and clear his computer of viruses for $200.
Mr Jackson was led to a website and downloaded a program that gave control of his computer to the scammer, so that she could install software to "fix" his supposed problem.
He had just handed over his credit card details to the woman's supervisor - who had come on the line to close the deal - when his wife entered the room.
"She said, 'It's a scam, it's a scam!' We closed down the computer and rang the bank ... but the money had already gone from our account."
Computer virus scammers have been targeting New Zealanders since about October 2010. Generally the scammers charge only the amount quoted over the phone, but malicious software is often installed on to computers by scammers.
Telephone polling carried out for Scamwatch this year suggested 17 per cent of New Zealanders had been targeted by the scam in the previous six months.
The scammers often phone numbers repeatedly, and can become aggressive when rebuffed.
Martin Cocker, the executive director of Netsafe, said those without much computer literacy - such as the elderly - were most at risk.
Victims can report their experiences to the police-endorsed cyber crime website, theorb.org.nz.
But Detective Senior Sergeant John van den Heuvel said that although the police treated the scam as illegal, there was very little they could do.
"Police are dealing with ever moving and anonymous targets ... there is little that can be done to investigate scams originating overseas."

The scam
The scammer, who may have your name, will say you have a PC virus.
They will attempt to take your credit card details.
They may get aggressive.
They will make you use a program which will take over your computer.
The reality
There is no computer virus - or at least none the caller can detect.
The caller will take your money.
They could install malicious software when controlling your PC.
What you should do
Never give your details to anyone who cold-calls. Hang up.
If you are worried about viruses, use a free anti-virus program, such as Avast (avast.com).
Use a free spyware program such as Malwarebytes (malwarebytes.org).OR
Ask a knowledgeable, trusted person to look at your computer.