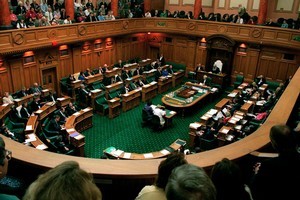 MPs won't get a pay rise to make up for the removal of their international travel perks - for now.
The Remuneration Authority planned to increase parliamentary salaries to reflect the removal of the travel allowance.
But chairman John Errington says because of ongoing economic restraints on government spending, it's inappropriate to increase the base salaries of MPs at this time.
But it doesn't look like it'll take long before MPs do get that increase - the authority will next fully review their salary after July 1 and it's expected a rise to make up for removal of the travel perks will be handed out then.
- Newstalk ZB