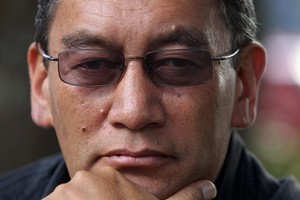 Prime Minister John Key has announced the Te Tai Tokerau by-election will be held on Saturday, June 25.
The by-election follows the resignation of former Maori Party MP Hone Harawira.
"I have been advised that, since Mr Harawira's resignation takes effect from the close of 20 May, it is appropriate to now set a date for the by-election," Mr Key said.
The by-election writ day will be May 25. The last day for candidate nominations to be received will be May 31 and the last day for the return of the writ will be July 14.
Mr Harawira yesterday wrote to the Speaker of the House, Lockwood Smith, notifying him that the Te Tai Tokerau MP will be resigning from Parliament, effective May 20.
The resignation, which has been on the cards since Mr Harawira formed the Mana Party on April 30, will see politicians of all hues campaigning hard for the seat.
Mr Harawira forced the by-election to seek a new mandate from voters after being elected to the seat in 2008 as a member of the Maori Party.
Labour has already chosen its Northland-based List MP Kelvin Davis to stand against him. National and the Maori Party were awaiting the resignation before selecting candidates.
Mr Harawira said he was comfortable with his decision to force a by-election, which will cost tax payers $500,000.
"I welcome the challenge of others seeking the mandate of the north," Mr Harawira said. "I hope the campaign will be fought on the record of the candidates and the policies of the parties. The people of Tai Tokerau deserve the opportunity of a clean campaign, devoid of all the nasty innuendo of the past few weeks.
"I am forever grateful for all the support I have received over the past five years, and I look forward to going back on to the streets of Tai Tokerau, to discuss the issues, to reaffirm that support, and to seek guidance as to how best to build for the future."
- Herald reporter, Northern Advocate