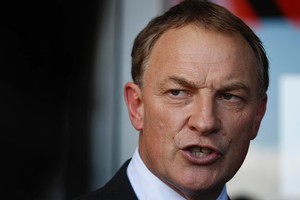 Painting a 30 per cent wage gap with Australia as a competitive edge is spin to cover the Government's failure to make progress, Labour and unions say.
The Government cites a 16 per cent improvement as evidence of progress in closing the gap, but that figure is also being challenged.
Finance Minister Bill English sparked the debate at the weekend when he told a leadership forum the fact New Zealand wages were 30 per cent behind Australia's meant there was an advantage in luring jobs and capital.
Labour leader Phil Goff said the country was going backwards.
"I utterly refute the idea that having New Zealand wages a third lower than those in Australia is a good thing. It's not a good thing."
Mr Goff said New Zealanders on low wages would not be impressed. "To try to make an advantage out of how far we've slipped in regards to wages and employment with Australia is a disgrace."
The Government should have focused on increasing research and development and growing jobs.
"We can either be the best or the cheapest. But actually being the cheapest doesn't make sense because cheap against Australia will never be cheap against wages in Asia. Therefore we have to be the best."
Mr Goff said New Zealanders would not accept spin from Prime Minister John Key, who he doubted went to the supermarket or knew the price of basic food items, which were up 10 per cent on a year ago.
Mr Key said he went to a supermarket two weekends ago. He was comfortable with Mr English's remarks, he said, and hisminister was simply stating a fact.
"The Government remains totally committed to closing the wage gap with Australia and in fact we have even made progress in the real after-tax sense in closing that wage gap.
But the reality was that some companies were attracted by the high quality but cheaper personnel here, Mr Key said.
Mr Key said yesterday that the after-tax average wage had gone up 16 per cent since October 2008.
But Council of Trade Unions economist Bill Rosenberg said that once price increases were taken into account, wages had gone up 5.3 per cent. Increases from tax cuts were not sustainable, he said.
Asked about the figures, Mr Key said wages had still improved: "My understanding is certainly we've narrowed that gap and we've lifted after-tax wages."
- NZPA