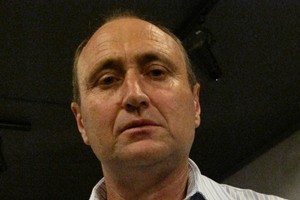 A hikoi due to arrive at parliament today brings shame to Maori and leaders should call it off, a Ngapuhi activist says.
A hikoi opposed to the Government's Marine and Coastal Area Bill left Northland in mid-March and was expected to arrive in Wellington today.
The bill repeals the previous law and gives iwi the ability to seek customary rights and customary title through negotiation with Government or the High Court - although they will still have to prove exclusive use and occupation since 1840.
David Rankin said the hikoi would have no impact on the passage of the bill and protesters should focus on helping quake-ravaged Christchurch instead.
Mr Rankin, chair of the Hone Heke Foundation, said the small hikoi of about 100 people was an embarrassment.
"To most sensible people, this would be a good reason to call the whole thing off but these protesters are not normal and they are bringing shame to Maori."
He said Hone Harawira, former Maori Party MP, had encouraged the hikoi only to withdraw his support when it looked likely to fail.
The bill removes the foreshore and seabed from Crown ownership and makes it a public place - essentially the same as a public domain - with access guaranteed and no one having the right to sell any of it.
- NZPA