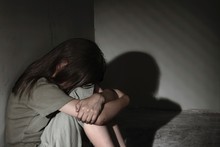 A worldwide online "sting" against paedophiles has caught six New Zealand offenders and saved a number of Kiwi children from further sexual abuse.
Police have been working alongside international officers since 2009, looking to bring down a website which had up to 70,000 members linked to what is thought to have been the biggest online paedophile ring of its kind.
Yesterday, authorities revealed that 670 suspects had been identified and 184 arrests had been made worldwide.
A total of 230 children had also been identified and rescued from further abuse.
Among the arrests were six men from New Zealand, five of whom have already been convicted.
The other is awaiting trial.
Police also said that two of those men prosecuted had previous convictions for sexual offending.
Three Kiwi children were among those identified and rescued, and 16 other children have been safeguarded after they were identified as being at risk of abuse.
Detective Senior Sergeant John Michael, head of the Online Child Exploitation Across NZ (Oceanz) unit, said the abuse was extreme.
"Our office, we have to look at these [images] day to day, and it's just horrific - the worst things that you can think of someone getting a child do, they make them do."
Speaking about the three children saved from further abuse, Mr Michael said they were identified after images of them were found on the computer of a man police had been investigating at the time.
Those arrested were connected to a website that promoted sex between adults and young boys, said Rob Wainwright, policing agency director of the European law enforcement organisation, Europol.
Europol said the website - which has since been removed - operated as a forum where members connected without committing an offence.
They would then use other channels, such as email, to exchange images and films of children being abused.
Throughout the operation, up to 4000 intelligence reports were sent to police authorities in more than 30 countries.
Mr Michael said police in New Zealand had worked closely with other agencies including Customs and the Department of Internal Affairs, which in July 2009 put out a filtering system that blocked out websites with child sexual abuse images to New Zealand internet service providers.
He said it was important for parents to stress and reinforce to their children the importance of being responsible on the internet.
Many teenagers and even younger children were posting photos on social networking sites which were on the verge of being too revealing or sexually suggestive.
Mr Michael said there were huge consequences of posting such an image online.
"Once you've [posted] it, once you've sent it, you've lost control of it. You don't know where it's going to end up or how it's going to be used on the internet."
Yesterday, Police Minister Judith Collins praised officers for their hard and at times distressing work.
"Dealing with those who prey on children is deeply distressing work and I would like to thank and acknowledge [the] police for bringing their professionalism, skills and humanity to such vitally important work."
Mr Michael said the operation was ongoing. It would identify further suspects and provide protection for victims and potential victims.
PAEDOPHILE RING
* 70,000 online members.
* 670 suspects investigated.
* 184 arrests made.
* 6 arrested in New Zealand.
* 230 children identified and rescued.
* 3 Kiwi children rescued.
- additional reporting: NZPA
By Vaimoana Tapaleao

Email

Vaimoana