We remember the people who lost their lives in the Christchurch earthquake. Learn more and share your memories and thoughts.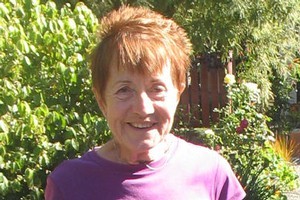 Lucy Routledge, 74, was with her husband Joseph (known as Stuart) on a bus when the earthquake struck.
Bricks and debris fell onto the bus and both died instantly.
The childhood sweethearts were from Britain and married in 1961, when they were both aged 24.
They enjoyed travelling and exploring new places. A trip in the mid 1960s brought them to Australia and New Zealand but they returned to England as both had elderly parents still there.
They returned to New Zealand in 1975 and immediately settled in Sumner.
On the day of the earthquake they were travelling by bus into the city to connect with the Akaroa bus. They were planning to spend the night and catch up with friends.
They always sat next to each other and police informed the family and close friends that both Lucy and Stuart died together on the bus within moments of the earthquake hitting.
Lucy had recently beaten cancer, which she battled for a number of years, with her husband at her side.
Friend Verna Redmond described the couple as beautiful and said one could not have survived without the other.