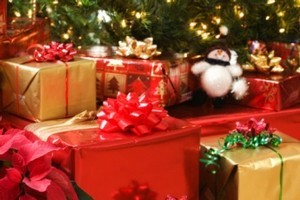 Kind-hearted Kiwis sent so many gifts to brighten the Christmas of a 9-year-old girl allegedly tortured and abused by her parents that they filled a room.
An account has also been set up, to deal with the overwhelming number of donations and offers of financial assistance for the girl.
Details of the abuse and the injuries she suffered shocked the nation last month and prompted members of the public to send her many gifts of clothes, toys, money and vouchers.
Detective Sergeant Megan Goldie said police were "overloaded" with presents for the youngster.
"I delivered quite a few to her; she was pretty delighted," she said.
"I'd say she hasn't had too many presents in her life."
The girl was taken into Child, Youth and Family custody on November 15 after police found her hiding in a cupboard at a West Auckland house.
Her scalp had been torn away from her head while she was being dragged by her hair, she had been beaten with weapons including a hammer, broomstick and machete, and her toenail had been pulled off and salt and boiling water had been poured on the wound.
Her parents face 36 abuse and neglect-related charges and are in custody awaiting their next court appearance on Friday.
They were granted interim name suppression to protect the identity of their daughter and her siblings, who are also in CYF care.
Another of the girl's relatives has been charged with sexually abusing her while she was in CYF care.
The girl was placed with a new foster family and Ms Goldie said she was doing well.
"She's looking a lot better than when I last saw her, that's for sure. Her faced has filled out and she's looking a lot happier."
CYF head Bernadine MacKenzie said people's generosity had been amazing.
"Some of the gifts were given immediately to the young girl for Christmas and other gifts were given to her caregivers, who will be giving them to her over a period of time, including for birthdays and treats," she said.
"The gifts that were not right for her age will be given to her siblings. There are also cash donations and a fund has been set up on her behalf."
Ms Mackenzie said the girl had had an enjoyable Christmas with her foster parents and their extended family at their home.
Social Development Minister Paula Bennett has called for a report on the girl's care, which is expected to be complete by the end of the month. If you want to make a donation for the girl, funds can be deposited into the Westpac account 03-0584-0211521-00 in the name of Aroha NZ.