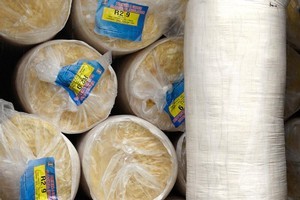 Three out of four New Zealand homes are failing to meet new energy-efficiency standards, endangering the health of the families who live in them.
The New Zealand Green Building Council - which represents builders, developers and government agencies - has set up a measurement system that rates houses on their energy efficiency. Of the first 3300 homes rated, most are cold, damp and unhealthy.
Chief executive Alex Cutler said most achieved only two out of 10 on the Homestar online grading system, mainly because of poor insulation.
That was exactly the grim discovery that Eddie van Uden made when he bought a three-bedroom brick bungalow in the Auckland suburb of Three Kings. As the architectural designer inspected the house, he found it had virtually no insulation and suffered moisture problems as a result.
After making improvements that included thickening walls and creating a "passive solar design", van Uden submitted the details of his property to be rated by Homestar.
Passive solar design refers to windows, walls and floors that are made to collect, store and distribute solar energy in the winter and reject solar heat in the summer.
Van Uden completed the survey twice, based on his home's condition before and after its refit. He saw his score jump from two to seven.
The survey took into account factors such as solar hot-water heating, efficient appliances, rain-water storage, vegetable gardens and proximity to transport and shops.
Van Uden said it would take time before the cost of the improvements was offset by the power bill savings from increased energy efficiency.
"You do end up spending more and that stands in the way of people doing it but ... in a few years time there will be a premium on homes that perform well."
The poor quality of many New Zealand homes was a result of people wanting to make a quick profit, and van Uden hoped a rating would eventually be attached to homes like a warrant of fitness.
Labour MP Chris Hipkins said his party supported a more far-reaching scheme than Homestar, though it would stop short of making it compulsory. He said a University of Otago study last year showed making our homes healthy would reduce the number of people going to hospital each day by 50 and lift productivity by $17 million a year.
But Building and Construction Minister Maurice Williamson said the Government favoured consumer choice over compulsion.
THE NUMBERS
* 33000: Houses rated on Homestar website in the past month
* 2/10: Rating of most houses
* 1 million: Substandard homes, according to the Greens