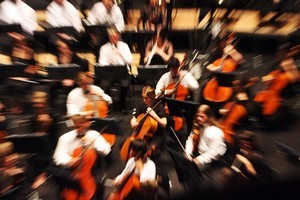 The New Zealand Symphony Orchestra (NZSO) will tomorrow morning (NZ time) play in one of the world's most legendary concert halls, the Musikverein in Vienna, Austria.
The venue is to classical music what Wimbledon and Lords are to tennis and cricket, and NZSO principal timpanist Laurence Reese said it was a dream venue for classical musicians.
"For me, this is the absolute pinnacle of my professional career - because of the history, tradition and legacy of music in this city and this hall, over the last 150 years," he said.
The concert starts at 7.30pm local time on Saturday.
Led by NZSO music director Pietari Inkinen, the orchestra will perform Aotearoa by New Zealand composer Douglas Lilburn to a sold-out audience. Also on the programme are Tchaikovsky's Fifth Symphony and the Sibelius Violin Concerto, performed by international violin star Hilary Hahn.
- NZPA