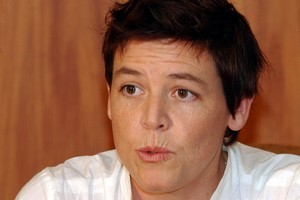 Paekakariki resident Jan Logie has been named as the Green Party candidate for the by-election in Mana.
With last week's official resignation of Labour's Winnie Laban, the current MP for Mana, the by-election would be after her last day on October 15.
National Party MP Hekia Parata has been named to stand for her party, and former press secretary and television reporter Kris Faafoi has been named for Labour.
Ms Logie was confirmed as the Greens candidate at a meeting this afternoon.
She said the important issues for Mana were core Green Party issues.
"Fairness and opportunity, better transport and clean water are key concerns for the community and for the Greens."
Green Party co-leader Russel Norman said Ms Logie had a long history of working for social change and was a real alternative to Labour or National.
Ms Logie was the current development manager for the Centre for Sustainable Cities.
She previously worked as an executive assistant to former Greens MP Sue Bradford and was the executive director of the national YWCA.
- NZPA