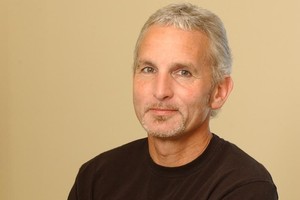 Wanganui mayor Michael Laws says a nasty political agenda may be behind a move to expose his relationship with a former P addict and prostitute.
Mr Laws and Jacqueline Sperling, 39, shared intimate text messages during a short relationship. Mr Laws said in a statement yesterday the messages were about to become public and before that happened he wanted to apologies to his family.
He separated form his partner Leonie Brookhammer last year.
Today Mr Laws said a nasty political motivation was probably behind the suggestion the messages be released.
He said he did not release them and Ms Sperling had been reported as saying she showed them to only one friend.
Mr Laws told NZPA he had been threatened in texts and an email with disclosure of the messages.
He said he was "absolutely convinced" the threats were politically motivated, although not at a national level.
"I think there is clearly some very, very malicious intent here and I am starting to believe the lady involved (Jacqueline Sperling) may well be an innocent party.
"There is clearly a great deal of malice and forethought in what has occurred."
He said it was "very, very nasty" and he may learn later today the identity of some of the people behind the threat to expose the messages.
He said he had done nothing wrong but anything which exposed the intimate details of a person's private life was "extraordinarily unsettling" for his family.
Mr Laws was asked what the messages said.
"Like I am going to tell you. It was a matter that, as far as I am concerned, was private, extraordinarily private."
Mr Laws said he loved and adored his family and anything that impacted on them was bad news.
"If it was just me I wouldn't care. But this is clearly where people have decided they are going to try and also wreck the lives of those I am associated with to get at me.
"I and my family have been subjected to the most vile gossip and innuendo over the last five or six years. It has been a constant campaign of misinformation, of lies, of innuendo and of smears. It has caused significant distress to my family and my former partner.
"I don't know if it is the same people involved in this," Mr Laws said.
Ms Sperling was a reformed Christian who had put her $3000-a-day methamphetamine habit behind her, the Dominion Post reported. She also said Mr Laws was very "pushy".
In his statement Mr Laws said one of the "hardest things to do in life is to admit that you are wrong", that you had done things that are muddle-headed and misguided and had brought hurt and pain to those that you liked and loved.
The relationship developed after he separated and was a single but "somewhat rudderless" man, he said.
"(Ms Sperling) had life experiences that were completely different to my own.
"I was intoxicated by such an unusual background and flattered by her attentions.
"We met only twice. We have shared texts and messages of an intimate nature connected to the physical attraction that seemed to exist between us."
He said he was not a saint and had made mistakes but his private life was irrelevant to the discharge of his public responsibilities.
- NZPA