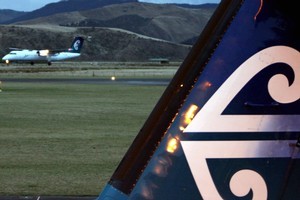 More than 50 emergency workers, tracker dogs and a helicopter have been searching for an Air New Zealand pilot who went missing in Hong Kong while on a tramp.
Stephen John Morrissey was last seen on Wednesday while tramping with another Air New Zealand pilot on Hong Kong's Wilson Trail in the New Territories.
The pair became separated during the tramp and Mr Morrissey failed to meet up at a prior agreed location, a statement from New Zealand police said.
In a letter to Air New Zealand staff, Deputy Chief executive Norm Thompson said Mr Morrissey is a 777 pilot and had been scheduled to fly a plane to London.
Mr Thompson said Mr Morrissey and his colleague, Mark Apperley, separated near the end of the tramp when Mr Apperley stopped for a rest.
"Steve continued on his walk after the guys agreed to meet at the end of the track - about a kilometre away - to catch a bus back to their hotel," Mr Thompson said.
He said Mr Apperley raised the alarm when Mr Morrissey had not returned after an hour.
Mr Thompson said the search got underway on Wednesday and hotels and hospitals have been checked but there is still no sign of Mr Morrissey.
He said Mr Morrisey's family and Air New Zealand are flying to Hong Kong.
"Air New Zealand is doing everything possible to assist in the search for Steve and we continue to hope he will be found safe and well. We are deeply grateful for the immediate and fulsome response from the Hong Kong Police," Mr Thompson said.
- NZPA and NZHERALD STAFF