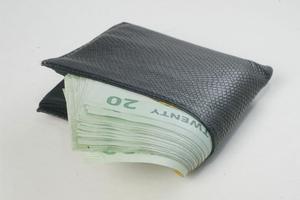 The future Auckland Council mayor will earn an annual salary of $240,000, it was revealed today.
The Remuneration Authority today released its determination on elected member remuneration in the new Auckland council, saying the new mayor will be paid $240,000 and councillors a base rate of $80,000.
If Auckland City mayor John Banks manages to win the mayoralty in October, he can expect a pay rise of almost $80,000.
Mr Banks, who is campaigning for the top job, is currently New Zealand's highest paid mayor with a salary of $160,567.
If elected, he says he will give part of the $240,000 salary to charity.

Mr Banks would not reveal an exact figure, but told Radio New Zealand donating his salary was something he had always done.

"I don't want to boast but my friends will tell you I've always been generous with my public pay."
Also on Radio New Zealand, Manukau mayor Len Brown said $240,000 would be a fair mayoral salary given the amount of people the Auckland Council mayor will preside over.


Like his Auckland City counterpart, he would be in line for a payrise of about $80,000 if he were to win the mayoralty.

The base rate for local board members within the greater Auckland region will be between $20,100 (Great Barrier) and $37,100 (Howick), which are the minimum and maximum base rates respectively.
Both councillors and local board members can make extra pay by picking up extra responsibilities.
Mr Brown told RNZ that the councillors' base salary would be a bit "on the light side" given the amount of work they will have to get through, but he didn't think the payrate would deter public officials from the job.

"Most people aren't going into it for the pay."
Local Government Minister Rodney Hide said it was pleasing to get "one of the last pieces of the picture" completed in the transformation before the elections.
"Those planning to run for elected positions in the new council can now plan their campaigns and get on with working towards a better Auckland."
Mr Hide said the authority had found a balance between recognising the responsibilities of each position, and a fair cost to ratepayers.
Under the current governance of the Auckland region there are 261 elected representatives, including community board members. In the new council there will be 170.
Mr Hide said that equated to a salary bill of $8 million, or a $1.3m saving.
But North Shore mayor Andrew Williams said Mr Hide's declaration that the new pay scales had saved ratepayers money was ridiculous when placed against the cost to ratepayers of setting up the super city - estimated by some to be approaching $300 million and climbing.
He also said the salary rates lacked consistency.
"A member of the new Auckland Council will have on average around 70,000 people to serve and represent," he said.
"This is a larger population than for a parliamentary electorate, yet the pay rates are significantly less than that of an MP."
He said although $80,000 might look like an attractive salary to most Aucklanders, "the workload of a member of the new Auckland Council will be much more than a normal full time job".
In order to do the job justice, councillors would have to work evenings and weekends, attending meetings with boards and ratepayers, he said.
Labour's Auckland issues spokesman Phil Twyford also said the low salaries for local board members might mean people were reluctant to put their names forward and the city could miss out on some good candidates.
"Rodney Hide has on numerous occasions touted the real decision making powers local boards will have, yet it seems he has failed to reflect the importance of these powers in the salaries members are to receive," Mr Twyford said.
- NZPA, NZHERALD STAFF