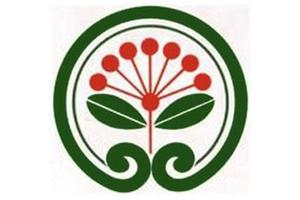 What is the Super City? How is it structured? How will it work? Who holds the power? How do you vote?
What is the Super City?
On November 1 Auckland's eight councils will be melded into a single new entity called the Auckland Council.
The Auckland Council will have 20 councillors elected from 13 wards from Franklin the south to Rodney in the north, plus a mayor.
The Auckland Council will plan and implement issues affecting the whole region, and set rates.
Below the Auckland Council there will be 21 elected local boards responsible for issues specific to their communities.
The Government is planning to set up seven business units, known as council-controlled organisations, to run about 75 per cent of council services at arm's length from the Auckland Council. The council will give the unelected directors of the CCOs broad instructions and monitor their performance.
The first election for the Super City will be held on October 9. The Auckland Council and local boards will come into being on November 1.

How will the Super City be elected?
Nominations for the Auckland City council open on July 23 and close on August 20.
Each Aucklander on the electoral roll can vote for a mayor, ward councillors from their ward area, local board members, district health board members and, if applicable, a Licensing Trust member.
There will be two different methods of voting with the mayor, councillors and board members being elected by the first past the post (FPP) system and health board members elected under the single transferable vote system (STV).
Anyone on the electoral roll is entitled to vote and will receive a confirmation card in the post in July.
Election Day is October 9 with the official count beginning at noon and preliminary results available that night.

How will the Super City work?
The new Super City will consist of the Auckland Council of 20 councillors and a mayor, and 21 Local Boards.
The mayor and 20 councillors will focus on the "big picture" and make decisions that affect the Auckland region. The council will replace the current Rodney District Council, North Shore City Council, Waitakere City Council, Auckland City Council, Manukau City Council, Papakura District Council, Franklin District Council and Auckland Regional Council.
The local boards will represent communities at the local level but their powers are still unclear. Their roles and functions have not been defined in legislation. Instead, the Government has inserted in law the principal that "decisions are best made at the local level unless there is good reason not to".
The initial roles and functions of the local boards will be set out by the Auckland Transition Authority which is designing the Super City. The new Auckland Council will be able to review the local board's responsibilities after it comes into being on November 1.

How many representatives will each Ward have?
Rodney
One Ward Councillor
Local board made up of nine.
Albany
Two Ward Councillors
Hibiscus and Bays Local Board made up of eight.
Upper Harbour Local Board made up of six
North Shore Ward
Two Ward Councillors
Kaipatiki Local Board made up of eight
Devonport-Takapuna Local Board made up of six
Waitakere Ward
Two Ward Councillors
Henderson-Massey Local Board made up of eight
Waitakere Ranges Local Board made up of six
Waitemata and Gulf Ward
One Ward Councillor
Great Barrier Local Board made up of five
Waiheke Local Board made up of five
Waitemata Local Board made up of seven
Whau Ward
One Ward Councillor
Whau Local Board made up of seven
Albert-Eden-Roskill Ward
Two Ward Councillors
Albert Eden Local Board made up of eight
Puketapapa Local Board made up of six
Orakei Ward
One Ward Councillor
Orakei Local Board made up of seven
Maungakiekie-Tamaki Local Board made up of seven
Te Irirangi Ward
Two Ward Councillors
Te Irirangi Local Board made up of nine
Manukau Ward
Two Ward Councillors
Mangere-Otahuhu Local Board made up of seven
Otara-Papatoetoe Local Board made up of seven
Manurewa-Papakura Ward
Two Ward Councillors
Manurewa Local Board made up of eight
Papakura Local Board made up of six
Franklin Ward
One Ward Councillor
Franklin Local Board made up of nine

What powers will the mayor have
The mayor of the Super City will be elected by Aucklanders region-wide and have special executive powers not seen in New Zealand before.
The mayor will appoint a deputy mayor from the 20 councillors elected in the wards.
He or she will also establish council committees and appoint the chairs. The mayor can appoint him or herself to chair a committee and is automatically a member of every committee.
He or she will also have a budget of about $3 million - not less than 0.2 per cent of the council's total budgeted operating spend - to establish and maintain an appropriately staffed office. They will be be answerable to the mayor and not the council's chief executive.
The mayor is also responsible for engaging with local groups and driving the Long Term Council Community Plan.

What are the Council Controlled Organisations?
Seven Government appointed CCOs will control 75 per cent of Auckland's assets.
Water, waterfront development and transport will all be governed by CCOs, The Auckland Transport CCO will spend more than half the total rates take - or $650 million.
A further four CCOs are being established to run council investments; economic development; tourism and events; and major regional facilities and property holdings.
CCOs are designed to run like a corporation. They are led by directors who are appointed, not elected by ratepayers.
* Click here for the Government legislation relating to the establishment of the Super City.
- NZHERALD STAFF