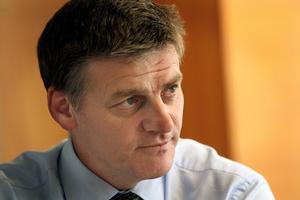 Two Government ministers were last night at loggerheads over of the allocation of $4.8 million funding for Pacific Island development.
Pacific Island Affairs Minister Georgina te Heuheu announced at the last Budget that the sum had been allocated in full to a little-known company, the Pacific Island Development Agency (Peda).
But a spokesman for Finance Minister Bill English told the Herald last night that Mrs te Heuheu "went too far" and the money referred to was a general allocation for Pacific development.
Mrs te Heuheu yesterday said she stood by the original announcement, and that the money had been signed off by Mr English's office.
She said it was possible the public could "lose sight" of the fact that a Budget appropriation of funding was still subject to the negotiation between the Government and the provider.
Labour raised the issue in Parliament yesterday.
Deputy leader Annette King produced a copy of a six-page proposal she said clinched the deal for Peda.
She told the House the document's main proposal was only 57 words long and had been emailed from the Solomon Islands capital, Honiara.
But Mr English said: "That is not a description of the proposal I received.
"The member is simply wrong. I don't know what document she is referring to - it certainly isn't the one that is being worked through now by the Treasury and the Ministry of Pacific Island Affairs."
He said "not one dollar" would be given to Peda until clear accountability and project outcomes were established.
Mrs te Heuheu, who has said her ministry warned her Peda was untested and risky before the money was allocated, also acknowledged the document referred to by Mrs King was "part of the context within which the Budget bid went forward".
The balance of that "context" were discussions between Mr English and Peda's chief executive, Anthony Pereira, and numerous gatherings and conferences attended by Mr English and herself.
Mrs te Heuheu said the decision to allocate the funding was also informed by a 16-page document associated with a conference on Pacific Island Peoples' economic development.
She had attended the conference in 2008, before she became Pacific Island Affairs Minister.
- ADDITIONAL REPORTING: NZPA