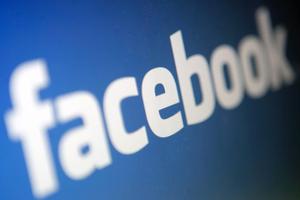 If anyone doubts how technology is changing the way people communicate with each other they should consult the latest research by the Privacy Commissioner.
Published this week, the survey of Individual Privacy and Personal Information shows that 43 per cent of us now use a social networking site such as Facebook or Twitter.
This is an enormous increase from the 14 per cent recorded three years ago. Clearly these sites provide a welcome service to large numbers of happy customers.
They are projections of natural social interaction from the real world into cyberspace where people can meet, chat, and share news about friends and mutual interests.
But there is a big difference which Privacy Commissioner Marie Shroff highlighted with the release of the survey results. She pointed out that more than half of those who used social networking sites assumed them to be private spaces.
However, this was really an illusion of privacy; personal details or pictures could be easily obtained by third parties, creating the real possibility of unintended, unacceptable and even dangerous consequences.
Ms Shroff particularly emphasised the danger to children who might give away too much information about themselves without understanding the consequences.
For instance, she said information inadvertently revealed by children online could enable identity theft, stalking, text bullying and other ways of invading privacy. Others have suggested problems for adults too - that social networking sites could be used for targeted advertising.
All of which raises once again the extremely difficult and complex question of regulating the internet.
Those who might object to having private details - which they have themselves uploaded to a website whose premise is sharing information - accessed by third parties are in a grey legal area.
A Law Commission review paper on the Privacy Act, published in February, said that privacy principles did not apply to the disclosure of personal information obtained from "a publicly available publication".
Whether this applies to material on Facebook may well depend on the privacy settings of the person who uploaded the information.
In its paper, the commission posed the question of whether any change in the law or regulatory reform was required to address privacy issues raised by technology.
Despite the real concerns of Ms Shroff and others, the answer should be no, even though the survey seems to suggest, in one place at least, that most people who use social networking sites are naive about the risks and are, therefore, in need of protection.
Fifty-seven per cent said they believed these sites were private spaces where people share information with friends, while 42 per cent believe the sites to be public and the information can be seen by many people.
Yet another part of the survey showed users were much more savvy than these particular figures suggest. More than four out of every five users - 86 per cent - said they knew how to protect their privacy settings even though only 66 per cent said they actually had done so.
In other words, people generally are not quite as naive as might be thought at first reading. Most knowingly made the decision on whether to make their particular part of a social network private.
Although there is a lot to be said for having compulsory default settings for privacy, the idea of resolving the question through more laws is paternalistic and, in the end, probably futile.
A much better approach was suggested by Ms Shroff this week when she urged people to use internet safety resources available through Hector's World, Netsafe and the Privacy Commissioner's website.
As the survey has shown, most people join social networking sites with their eyes wide open and they understand the risks and issues and how to protect themselves.
Rather than bringing in more laws, the challenge should be to open the eyes of the few who fail to see the consequences of what they are doing.