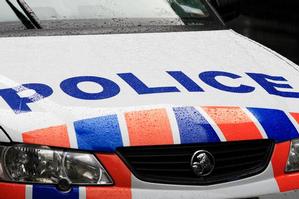 A Wellington police superintendent who refused to take a breath-test was within his rights but guilty of misconduct, the Independent Police Conduct Authority (IPCA) has found.
Graham Thomas was seen driving erratically from a police bar in December 2008. When the responding officers came to his house to breath-test him he refused as he was outside the bounds of a pursuit.
The authority, having completed its investigation into the police response, found that while Mr Thomas' actions "may have been lawful" they "fell short of the standards expected of police officers, particularly senior officers in his position, and amounted to misconduct".
The IPCA also said the decision not to press criminal charges "may have been ultimately correct", but appeared to have been made without a thorough investigation or independent advice being obtained.
There was also concern that the authority was not notified until three months after the incident.
The findings have been sent to Police Commissioner Howard Broad.
Mr Broad said police were considering the findings, particularly around whether charges should have been laid.
"The officers involved in the investigation on the night discussed the matter with their supervisor. Their decision was then referred to an Inspector for review. This inspector's report was subsequently reviewed by the District Commander who occupied a more senior role than Superintendent Thomas," Mr Broad said in a written statement.
"It is not clear to me, or my legal advisers, what additional investigative options could have been available and I will be following this up with the Authority," Mr Broad said.
He said Superintendent Thomas is no longer in the role of national manager of prosecutions.
"I believe those procedures appropriately dealt with the employment issues and that proper sanctions were imposed," Mr Broad said.