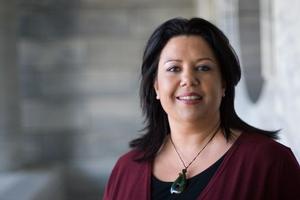 Work testing sole parents on the domestic purposes benefit (DPB) is an unjustifiable breach of human rights, Attorney-General Chris Finlayson advised Parliament today.
It was against the Bill of Rights Act that a woman on the DPB with a child aged over six would face work testing, while women on the widow's benefit or the woman alone benefit would not, he said.
The woman alone benefit is for woman over 50 who previously looked after children for 15 years.
Mr Finlayson said in his report on the reform legislation the objective was to create a fairer benefit system with a focus on returning beneficiaries to work, but the different treatment of women on different benefits was not fair or rational.
The report concluded introducing a work test for the DPB, but not the other benefits, "cannot be justified".
It also said different treatment stigmatised widows and older women living alone, as it continued a stereotype that they were less capable of being economically independent.
Another unfairness in the current and reformed system was that out of work men who were widowers, divorced or over 50 and had once cared for children had to go on the dole and be work tested.
There are currently around 3370 on the woman alone benefit and 5900 on the widow's benefit and 97,000 on the DPB.
Men aged 50 and 64 make up around 7500 of the dole queue, it is not known how many of them would have been eligible if benefits to women were extended to men.
Social Development Minister Paula Bennett said National had said on the campaign trail that it would not touch the widow's benefit or the woman alone benefit.
"There is a history of supporting those on the widow's benefit but we've got the welfare working group that are going to be stepping up and I think they're going to be looking at some those long term anomalies within the system as well," Ms Bennett said.
The working group is being set up to give advice on wider welfare reform, its membership and terms of reference have not been decided yet.
Cabinet papers show that ministers did consider phasing out the woman alone benefit which would eventually have saved $1.49 million a year.
The papers said that action would remove one area of discrimination but would highlight that widows received a benefit and widowers did not.
"The widow's benefit is a historic and significant part of New Zealand's social values and culture and any changes should be undertaken only after wide public debate," the papers said.
It also said lifting the amount of money some beneficiaries could earn before losing their benefits and not others could also be seen as unfair.
Labour's welfare spokeswoman Annette King said the Government had gone ahead with the changes despite its own legal advice saying it had major flaws to "dog whistle that the unemployed don't want to work".
She accused National of holding back the Attorney-General's report, but Ms Bennett said this was not the case and she had sought to make the law changes public as soon as possible.
The reforms, announced yesterday by Prime Minister John Key and Ms Bennett, involve more active management of long-term unemployed and require them to reapply every 12 months.
They bring in sanctions such as benefit cuts to those who don't genuinely attempt to find work or train for it, as well as more rigorous assessments of sickness beneficiaries by shortening the period between medical checks.
There has been criticism of the changes from many community groups and opposition political parties, but Ms Bennett said reaction to the reforms had been "hugely" popular.
Cabinet papers said the changes could also have a greater impact on Maori and Pacific people as they were disproportionately represented in beneficiary numbers.
- NZPA