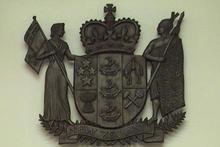 An unemployed man who accidentally shot dead his partner of six months with a sawn-off shotgun has admitted her manslaughter.
Justin Paul Goldstone, 21, killed Samantha Joanne Henderson, 20, after an incident near Warkworth, north of Auckland.
Police said Goldstone was posing for a series of photographs with his finger resting on the trigger of the loaded shotgun when it went off and the blast hit Ms Henderson in the head.
Goldstone also admitted a charge of unlawfully possessing a weapon.
He pleaded guilty to both charges in the North Shore District Court today and was remanded on bail to be sentenced in the High Court at Auckland in May.
- NZPA