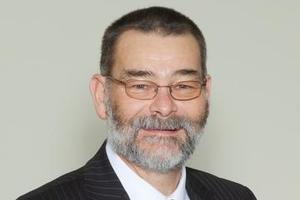 By ripping into teachers and unions over their opposition to national standards John Key has revealed a different agenda than helping students, New Zealand Principals' Federation president Ernie Buutveld says.
The Prime Minister yesterday announced a campaign directed at parents to sell the Government's national standards policy and said unions were trying to protect members who were not up to the job.
National standards are benchmarks in reading, writing and maths that will be used to assess year one to eight children, with regular reports sent to parents.
The Government says it is vital to improve skills because one in five students leave school without the basic skills they need to succeed in life.
Teacher unions oppose it and are demanding at least a trial, but the Government has rejected that and the standards are in place now.
Mr Buutveld said Mr Key's shift in attitude was very concerning.
"Originally we were talking about standards for students and we were looking forward to what useful benchmarks we could make for that and suddenly its been turned into performance measures for teachers," he told Radio New Zealand.
"Suddenly we've found where the Government's original starting place was... a tool to bash schools and blame teachers."
Mr Key and Education Minister Anne Tolley said Education Review Office reports showed 30 per cent of teachers were not doing a good job. Mr Buutveld said that was not what ERO said and it had identified problems with 10 per cent.
"(That's not good enough) but you don't impose a potentially threatening national standard regime on 10 per cent."
Concerns about the standards included that teachers would narrowly focus classes so students pass the standards rather than get a rounded education. Also should data be made public league tables could be produced which could be destructive for some schools seen as poorly performing without explanations being included.
"It's the downstream effect when the data moves beyond the schools and it becomes high stakes data for the school and the community. I mean it's high stakes for the individual anyway," Mr Buutveld said.
"The overseas experience... is that where ever it's been tried it's perverted just that (education standards)."
Mr Buutveld said teachers would try to "make the best fist of it".
He was also critical that Maori immersion schools were getting different treatment being allowed to implement benchmarks rather than standards and undergo trials.
That was a double standard, he said.
A spokesperson for Mrs Tolley told Radio New Zealand that it was harder to implement national standards for Maori immersion schools as they were starting from scratch, which was not the case at English language schools, but it would be done.
The Government's information campaign would see National's MPs hold public meetings around the country and a 350,000-letter drop.
The NZEI, which represents 90 per cent of primary teachers and 97 per cent of primary principals, said the Government was launching a marketing campaign because it knew opposition to national standards was growing.
"This information campaign is a kneejerk reaction to that."
Mr Key said the standards would be good for students and parents.
"National standards will demand a significant step up in performance from some of New Zealand's teachers and schools," he said.
Mr Key said $26 million had been set aside for targeted teacher training and $36 million to help struggling students. There was another $75 million for specialist teachers to help primary and secondary schools.
- NZPA