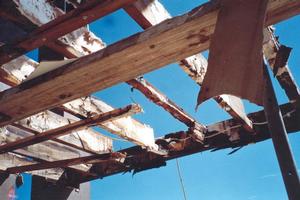 Between 22,000 and 89,000 properties are affected by the leaky homes problem and the estimated cost of fixing them is $11.3 billion, a report released today says.
"The damage is much larger than anyone had previously wanted to acknowledge," said Building and Construction Minister Maurice Williamson, who commissioned the PricewaterhouseCoopers report.
"This leaves thousands of New Zealanders in a terrible position - they may not be able to borrow the money to repair their homes, or to sell them, so their single most important asset is decaying in front of their eyes."
Mr Williamson said the report estimated that only a minority of leaky homes - around 3500 - had been repaired to date and about 9000 had gone beyond the 10-year legal liability time period.
"Issues can be laid at the doorstep of a lot of people and organisations, but the blame game has been played for too long - now it's time to act," Mr Williamson said.
"That's why the Government is bringing together a package as a priority to help affected homeowners repair their homes and move on."
- NZPA