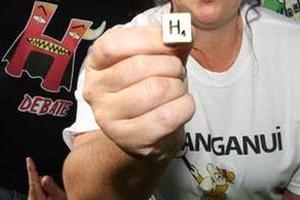 Wanganui can be spelled with or without an h, the Government ruled today.
The New Zealand Geographic Board decided this year that the spelling should be changed to the Maori version, Whanganui, but locals voted four to one against.
Land Information Minister Maurice Williamson today announced the official geographic name for the city of Wanganui could be either 'Whanganui' or 'Wanganui'.
"My intention to assign alternative names for the city allows people to choose the name they prefer," he said.
The compromise will avoid getting the Maori Party offside, while leaving opponents with the option of continuing with the h-less spelling.
Mr Williamson said local iwi wanted recognition and respect for their history and language.
"It was equally clear that the majority of the city's residents did not want change forced on them," he said.
"On balance I believe that alternative naming respectfully acknowledges the correct spelling of the Maori word Whanganui.
"It also respects the views of those who have always known the city's name to be spelt Wanganui."
Mr Williamson said an automatic change would have been costly and disruptive, while he also recognised Maori was an official language of New Zealand.
"My expectation is that all official documents will be able to use either form of the spelling as the official city name. However, Crown agencies will be expected to move to the name Whanganui over time."
Crown agencies will be asked to update signage, publications and other official documents only when they were ready to be replaced.
A small change was needed to legislation.
- NZPA