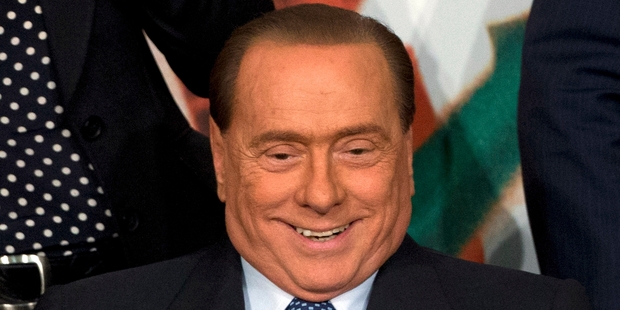 The dirty old man chasing a pretty young girl is a figure as old as men - but there's an update happening. Some dirty old men are being made to squirm by young women who were not as gullible as they looked.
V Stiviano and Donald Sterling are a current example; Silvio Berlusconi and Karima el Mahroug the lingering example; and, in a different category, there were the accusations of Nafissatou Diallo against Dominique Strauss-Kahn. All of these women have names suggesting Third World origins, all are easy on the eye while the men definitely aren't, and each of the men has been a powerful mover and shaker in the world of politics, sport and money, realms of outrageous vanity.
When Strauss-Kahn, 63, allegedly forced himself on Diallo, 33, in a New York hotel he wouldn't have paused to even ask her name. He saw a coloured woman half his age working in a menial job, and expected her to perform a sexual act as if it was his right. In his mind, this bantam of the boudoir was a heroic figure. In her mind she was scared, which is why he settled out of court, reportedly for millions of dollars, when she brought civil charges against him.
There was a time when nobody would take the word of a woman in her position against such a powerful man, but the world has thankfully changed. Strauss-Kahn paid for his self-delusion with his marriage and his potential future as President of France. He now faces charges of alleged participation in a prostitution ring in which, according to some leaked documents, he was "king of the party".
The French may be blase about such things, but even they must admit he's a sleaze-ball.
It's gratifying to think that Diallo is now well off in a world where money buys the respect and security she couldn't expect as a new immigrant. Presumed to be powerless, outrageously insulted, she got even in a way that must have really hurt. V Stiviano, 31, a more complex character, says she's the product of a rape. Her lawyer says she's a hard-working waitress, charity worker and archivist for Sterling.
She broadened that role, she explains, to become his "everything, his confidante, his best friend, his silly rabbit". The silly rabbit demonstrated her power over him by making public a voice recording exposing his racism, and disgracing him in the world of American professional basketball.
His angry estranged wife (angry about the money, not the racism, it seems) is pursuing the $1 million home, four luxury cars, and $240,000 in living expenses he reportedly gave his young mistress, who is now back-tracking.
She'll be understandably attached to his generous gifts, the reward for great industriousness in his dusty archives. He isn't really racist, Stiviano now says, just old.
Former Prime Minister, media mogul and billionaire Berlusconi's sex life and political life are a long-running opera played to an appreciative Italian audience.
He has finally been undone not by his political opponents but by Mahoud, a 17-year-old girl he had sex with when he was a ridiculous 74. Prosecutors believe he gave her $5 million to perjure herself when giving evidence in court. Further payments of $2500 each a month to about 30 showgirls and models that also testified has abruptly stopped.
That seems like fair payment for allegedly dressing up as nurses and policewomen for the amusement of Berlusconi and his sleazy mates. Keeping a straight face under the circumstances would be the mark of true professionals.
While a beleaguered Berlusconi faces bitter consequences, Mahoud is reportedly developing a luxury resort in Mexico, and investing in Middle Eastern property. She's set up for life, while the world cries out for a comic opera. Where are Gilbert and Sullivan when you need them?