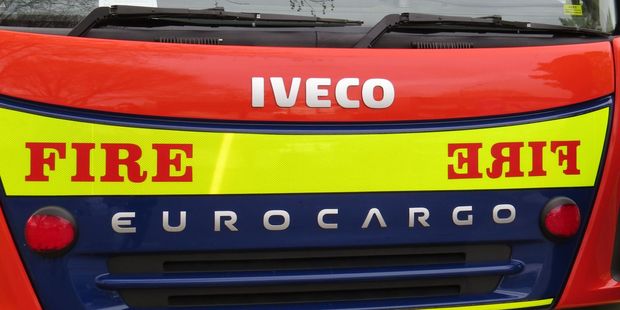 A blaze that badly damaged a Tauranga Bay house was started by a 4-year old-child playing with fire.
No one was injured in the fire on Friday afternoon that destroyed the house's second storey, Kaeo fire chief Lindsay Murray said.
The house was well in the grip of the fire when brigades from Kaeo and Kerikeri arrived at about 4.30pm. Fighting the blaze proved hard as access into the seat of the fire was too dangerous, Mr Murray said. Firefighters could not use the stairwell to get upstairs.
The downstairs area of the house was not badly burned but was extensively damaged by water and falling debris, Mr Lindsay said. He described it as the worst house fire the Kaeo volunteer brigade had attended for several years.
The fire comes only a week after Ruakaka fire brigade station officer Jeff D'Ath warned people to make children of all ages aware of the dangers of fire.
That warning came after two children aged 12 and 13 started a fire with matches in scrub at Ruakaka.
- Kaitaia fire fighters attended two fires and a near miss over the weekend.
At about 10pm on Saturday night the brigade was called to a house fire at the Herekino end of Diggers Valley. The house was not badly damaged in the fire, which started with electrical wiring and remained contained within wall cavities, thanks to efforts by the occupants until the brigade arrived.
Early yesterday the Kaitaia brigade was called to a fire that was well ablaze and destroyed a shed in the front yard of an empty house. That fire is now being treated as suspicious.
Another house fire directly next door was avoided later yesterday when Deputy fire chief Craig Rogers and a fire safety officer went back to the scene and noticed smoke pouring out of the neighbouring house. A pot left on the stove had caught fire, with the occupants being unaware of it until the two fire officers knocked on their door.