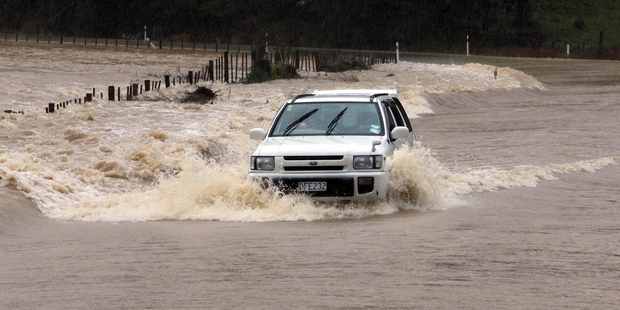 Surface flooding left plenty of paddocks across Northland still submerged today following heavy rain this week.
However, most roads across the region were open again, although some were still partially covered by floodwater.
As of 4pm yesterday Opahi Station Rd at Matawaia remained closed due to flooding.
At Pokapu, near Moerewa, Davis Rd was also closed due to flooding and in Duncan Rd, Kaingaroa, a slip had closed one lane but was still passable.
It was hoped they would re-open today.
Despite the appearance of sunshine yesterday it is expected to be a while before water over pastures in the Hikurangi Swamp drained away as was the case in areas around the Far North.
The outlook was for better weather, MetService meteorologist John Law said.
Patchy showers this morning would clear with fresh southwest winds developing and the temperature reaching a top of 17C.
"There will be a few showers but compared to what you have had in the North earlier this week, it will be nothing," he said.
Tomorrow would be mainly fine after areas of morning cloud and the odd shower in the east.
And Sunday might be the best day to get all the washing done as it would be mainly fine with light winds.
The start of next week, however, looked like rain again.